How to choose the best type of lamp for every room in your home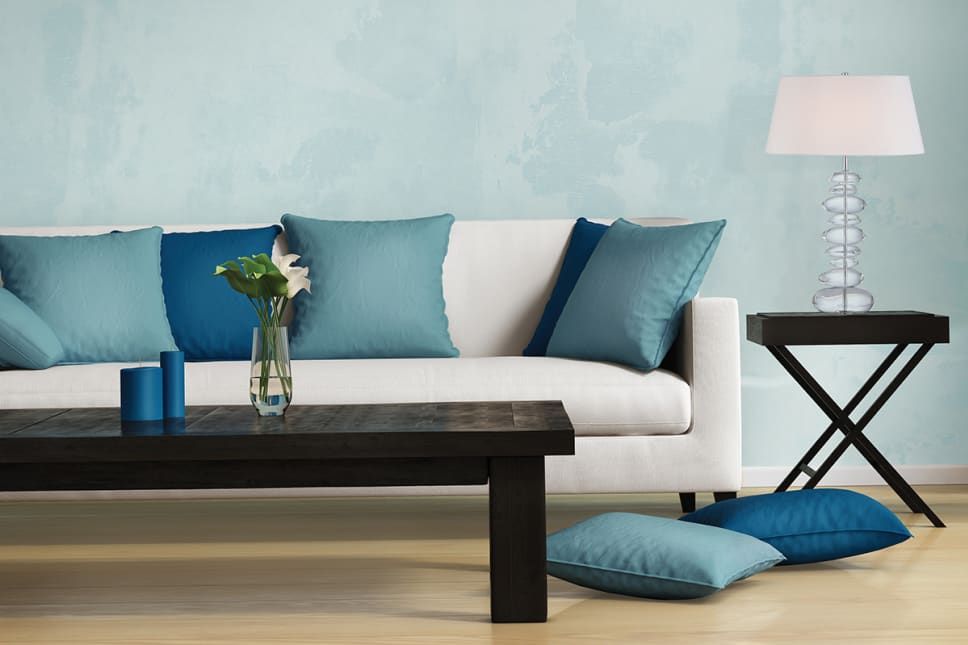 If you are in the market to buy a new lamp, one of the first things you might wonder is what style would be best for you. With so many lamp styles available, it can be hard to pick the right one. Every style will have a slightly different look and may serve multiple functions, but it is also important that your lighting fits in with the rest of the decor in your home.
To help you determine which type of lamp is the best one for you, here is a list of nine popular styles you will come across while shopping. Let's take a closer look at the advantages and disadvantages of each type of lamp, as well as the best style for each of the areas of your home.
1. Buffet Lamps
This lamp is typically slender, tall, and more than 32 inches in height. They are often referred to as the taller version of the table lamp, and are designed to be featured on a buffet table to direct light downwards onto the table setting to illuminate the food, but they are also great for lighting up your entire house.

One of the advantages of buffet lamps is its slender shape, so it takes up very little space. Its height also means that the shade is elevated high enough to be out of the way of your arms and food containers while eating, if you choose to use this kind of lamp on your dining table. You can also use this lamp in your home office, where it won't take up too much space on your already overcrowded office desk.
One of its disadvantages is that it only illuminates a small spot in the room, so it might not project enough light to illuminate other areas of the home. So while it may be perfect to light up a buffet table or a few documents on your office desk, it probably isn't the best option as the main light source of your living room.
2. Arc Lamps
Arc lamps have a slender body and an arc-shaped, long arm with a shade that extends outwards from the body. These are best suited for corners where the light can arch over a table or sofa.

One of the benefits of this option is that it takes up very little space, and due to the arch, it provides functional task lighting, while also remaining a staple piece for the area. You can find this style of light in all sorts of traditional and contemporary designs.
Although its decorative and unique shape serves as an accent, one of the lamp's drawbacks is that it can be knocked over more easily than standard piece. Due to the weight placement and shape, this type of lamp is not as sturdy as other comparable lamps. It is recommend to place this piece in a corner or empty space where it is less likely to be tipped over.
3. Tripod Lamps
Tripod lamps are well known for their three-legged base. The impressive, polished hardware offers a unique and stylish look. Its unique shape can add an architectural element to the room, while also providing adequate lighting.

This type of lamp is great for a living room or a bedroom where some extra lighting is needed. The primary benefit of a tripod lamp is that the base creates a very sturdy and stable illumination as well as a unique design element in your home. These lamps are designed to cast light over an entire room.
One of the drawbacks of tripod lamps is that the three legs create a larger base area, so these lamps take up a significant amount of space. This can make tripod lamps challenging to place in an already cluttered home or in a smaller apartment.
4. Swing Arm Lamps
Swing arm lamps can come in several sizes and shapes, and can be for the desk, floor or table. The only difference is that swing arm lamps can come equipped with an adjustable, functional arm.

This arm can be configured and moved to meet your specific needs. If you require more close up lighting to complete a project, you can maneuver the arm so it illuminates just the right spot.
The main advantage of this style is that it can be very versatile, unlike other styles that are not adjustable. It allows you to target your lighting more than you would be able to with other types of lamps.
Because this light is concentrated, most will only illuminate a small area, not an entire room. This can be perfect if you are just looking for a small table or desk lamp, but a swing arm floor lamp might be too dull to be of any significant benefit to your home.
5. Torchiere Floor Lamps
Torchieres are a type of floor lamp with a tall body and a shade that faces upwards to provide ambient or accent luminescence to the room. This style is one of the most classic and popular types of lamps you'll find in homes today.

It's available in a wide variety of designs, but one of the most popular styles is the stained-glass, "Tiffany-style" torchiere that is guaranteed to complement your elegant style. Another popular option is the more contemporary frosted-glass style that works well for modern decor.
The main advantage of torchiere lamps is that they are capable of providing more lighting than a regular floor lantern due to its upwards shade that bounces light off the ceiling and walls. These lamps can often be used as the sole source of lighting in a room due to their illumination range. Special features can also be added, including dimmers to contribute to its versatility, and the variety of torchiere shades available will make it easy to perfectly match this lamp with your desired design aesthetic.
One of the drawbacks of torchiere lamps is that–much like arc lamps–they can be knocked over rather easily. This can be disastrous if you have splurged on a Tiffany-style torchiere, and the broken glass can be a safety hazard. It is recommended to find an option with a thicker or more weighted down base. Try to place your torchiere in an area that it can't be easily knocked into, and do not allow rowdy kids or pets near the lamp.
6. Piano Lamps
A piano lamp is typically used to help illuminate sheet music and the organ keys of a piano or electric keyboard, but designed in a way that prevents the glare of the bulb from blinding the musician.

This type of lamp is available in a variety of sizes, shapes, and designs to fit the pianists specific needs. However, they all generally have a slender build with a horizontal bulb and a hood that points all the light downwards. With its minimal design, piano lamps will sometimes come with swing arms to allow the musician to move the light, if necessary.
While they were originally made for musicians, this style of lamp can also prove quite useful as a desk or reading lamp. Because the light from this lamp is minimal and directed down towards an object, they work well on a desk or to help you achieve a specific task. This is advantageous if you are using it for a specific purpose, such as reading a book or playing the piano, but if you want a lamp that will illuminate the entire room, then another type of lamp on this list will be a better fit for you.
7. Boom Arm Lamps
With a similar build as microphone stands that you would see in recording studios, the boom arm lamp is a straight and tall fixture with an adjustable swinging arm. Many of these lamps will feature a dome-shaped head that houses the bulb.

With many functional features and modern, smooth lines, this popular type of lamp brings a contemporary yet retro look to your space. One of the primary benefits of boom arm lamps are their versatility. The swinging arm can be maneuvered and the light can be adjusted both vertically and horizontally.
One of the main disadvantages of boom arm lamps are that they can be unstable and a bit wobbly, much like a couple of the other styles mentioned above. If this is the style you want, it is recommended that you find a model that has a heavier or larger base that can provide more stability and prevent it from toppling over. This is especially if there will be pets or young children around it.
8. Gooseneck Lamps
Gooseneck lamps are available in two different designs: a flexible neck that can be adjusted to different positions and a fixed metal neck with a traditional curve. You can find both table and floor lamps in the gooseneck style, making them very available and versatile for many uses.

The primary benefit of this lamp style is that the curve, or flexibility of the neck, provides you with the ability to target the spot of illumination. They're great for desks or reading lamps placed near your bed, as you can get enough light to read a book without waking up everyone else in the room.
Ironically, this may also be its biggest disadvantage, too. Because it concentrates all its light to one specific area, it will not the best choice as a primary light source for the room. You will still need another lamp or light fixture to illuminate the entire room.
9. Tree Lamps
Tree lamps are one of the most common types of lamps that come in a huge range of designs. The tree light is a definite accent piece to a room and offers an array of branches that can be targeted in more than one direction.

Typically, this lamp style features a central stand with multiple lights branching off the stand in various directions, similar to the branches of a tree. This is a fantastic choice if you need directional or ambient lighting. Generally, the branches will be adjustable or gooseneck allowing you to point the light in any direction you want. Many of them even give you the ability to turn on just one branch.
These features make the tree lamp useful for almost any room in your home, as it has the ability to illuminate a large space or just one specific spot. It all depends on how you position and utilize it. One of its possible disadvantages is that this lamp might be bulky or take up more space. Additionally, this style is usually not available in the size of smaller table lamps.
How the Right Lamp Can Create the Perfect Look
Lighting is an essential component to any home, and the right illumination is not just the key to completing tasks, but also setting the mood of the room itself. With so many lamp styles to choose from, there is not a shortage of options. From decorative to functional to everything in between, there is no shortage of lamp styles to choose from. However, to ensure that you buy the best lamp for your home, you must go beyond the "style" and consider how (and where) you plan to use it.
Best Types of Lamps for Each Part of Your Home
Now that we have a better understanding of the most popular styles of lamps available, let's take a closer look at the different types of lamps and where they work best in your home. As you can imagine, there are several different lamp types to choose from, and they all come with their own set of benefits and drawbacks depending on where in the home it is placed and what functions it is needed to serve.
Each room in your home may need a specific type of lighting. While some rooms only need a glimmer, others – such as your dining area or kitchen – require something that offers a brighter option. Likewise, a bedroom, home office and living space may require and benefit from supplemental or ambient lighting in addition to the main source of luminescence.
1. Table Lamps
Table lamps are typically used as a reading light for many, but for others, they may be considered just part of the décor of the room. While they are not the most illuminating of options, they can tie together the personality of the room and act as a filler light source in coordination with the primary source of light. Table lights are best used on a table next to the couch, on a counter, side table, desktop or nightstand. They are also great in a child's bedroom, as they can serve as a night light throughout the evening.
One of the main benefits of table lamps is that they are often less than 32 inches in height. This compact and small size allows you to place a table lamp nearly anywhere you want, without taking up too much space. There are also many different varieties to choose from, including different colors, shapes and sizes, as well as in many of the styles listed above. The sheer variety of options makes it easy to find a lamp that works well with the rest of the accents in your home.
The main disadvantage of this type of lamp is that the amount of light it provides is unlikely to be enough to illuminate an entire space. Therefore, table lamps are typically only beneficial as an accent or reading light. Additional light sources will likely be required, depending on the room and the activities that take place in that area.
2. Floor Lamps
Floor lamps are both functional and decorative, but generally serve as additional lighting in a seating area of your home or as an accent to another room. While they are often used next to large pieces of furniture, this type of lamp can serve many purposes. Floor lamps can be used to create a focal point, help provide depth to empty spaces, or act as an additional complement of the décor itself.
Perhaps the most common use by homeowners is to place a floor lamp in the corner of the room to help add accent lighting to that space. Similar to other types of lamps on this list, you will find that they each have the potential to provide special features to make it more functional.
Common Features Include:
Tray tables
Automatic or touch on and off switch
Swing arms
Reading lights
Of the different lamp types, this option is typically the largest and will take up the most space, especially if you opt for a tripod model with extending legs. Aside from the amount of floor space they take up, one of the primary disadvantages of floor lamps is that they may hinder your view of something or someone in the room if poorly placed. This is why you'll often see these in a corner or against a wall, allowing you to get the light you want without being in the way. A poorly placed floor lamp can also obstruct walking paths around your house, causing them to be more vulnerable to being knocked over and breaking. Knowing exactly where you plan on placing it, as well as the dimensions of the lamp is just as important as the style and design.
3. Desk Lamps
Desk lamps are very similar to table lamps, with the main difference being that they are designed in a manner that directs the light to a small area. As the name suggests, they are primarily used on desktops to help you see what you're working on. However, they are used for much more than just shuffling papers around.
Often featuring adjustable or gooseneck arms to let you move it as needed, this type of lamp is a fantastic source of light to help you accomplish many tasks or projects. Here's just a few that come to mind.
Reading / Writing
Typing / Coding
Drawing
Sewing
Playing Piano
Other Arts & Crafts
While this type of lamp does offer a functional source of light to help you complete a specific task, they are not great for illuminating an entire room since the light is concentrated to just one area. Another potential disadvantage is that it is easy to let this piece overwhelm your desk or workspace, which is why it's important to consider how much space you are willing to give up for a lamp. Of course, on the flip side, if you choose one that is too small then it won't be able to illuminate the area you need.
While table lamps are great for decoration, desk lamps should be reserved for creating an effective and efficient workspace. A typical guide for choosing the right lamp for your desk is to choose something simple that will blend in with the decor of your office and not add to the clutter. It can be easy to let this type of lamp distract or disturb your work environment. With a simple and functional lamp, coupled with an uncluttered desk, your productivity is sure to rise.
Lamps: Decorative & Functional Lighting
Choosing the best lighting for your home can be more difficult than you would initially think. When contemplating the different lamp types, it's important to keep in mind what you are wanting the lamp to achieve in each area of your home, as well as consider whether it will help you save energy.
Also, be aware of the dimensions of the space you are looking to fill. For a kitchen, bright overhead lights are typically needed to create an efficient cooking space, but so are smaller, targeted lights for meal prep. For a living area or bedroom, floor and table lamps are a great fit. Bedside lights should be smaller in size than the ones used in the living or sitting areas.
No matter what room you are looking to add a lamp to, consider what activities are done in that area and you'll get a better idea of what type or style of lamp is best to meet your specific needs. And once you've figured that out, you can create a decorative, functional, and perfectly lit environment.